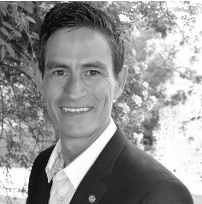 Juston Jirwander
General Manager Australia
Juston is a serial investor entrepreneur with over 20 years experience. Juston began his career as a Chartered accountant with WHK Horwath. He was elected as Director and then Chairman of Go Vita Distributors Limited for 15 years, Australia's largest Health Food Co-op. Juston was later contracted to Healthy Life a subsidiary of Singapore Listed Company EYSI as Executive Chairman, successfully sourcing an investing partner.
Read More +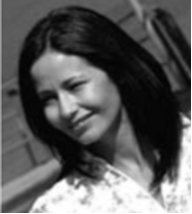 Leisa St Ledger
Brand Manager
Leisa was a police officer for eight years with a vast knowledge in health and nutrition. Leisa is the founder and creator of Leisa's Secret® and SystemLS™. She is the driving force behind the significant amount of media attention the company and its products have attracted which has supported growth and created interest from large international organizations. Leisa is an integral part of the success of the company's brands and her personal involvement, educating and inspiring her customers has allowed her to connect closely with many of her customers and success stories.
Read More +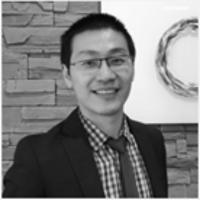 Michael Zhu
Chief Financial Officer, Member of the Institute of Chartered Accountants
Michael Zhu has more than ten years' experience in working with small and medium sized businesses. Mr Zhu's career started with a medium size Charter Accountant firm working for clients from different industry background. He is now operating his own accounting practice and consulting firm and acts as CFO for number of his clients.
His knowledge of business, especially in utilizing cloud platforms and modern technologies, has enabled him to adopt a new way of providing accounting and business consulting services, which makes his services tailored, efficient and accurate for his clients. His provision of advice ranges from business services, business operation, policies & procedure, business planning, financial modelling and valuation and capital raising.
Read More +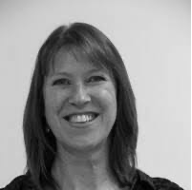 Ruth Kendon
Head of Research and Product Development
IMPORTANT GLOBAL DISCLAIMER:
These independent research research reports published by the Zepherin Group are only their opinion and should not be construed as a suggestion by the issuer. The opinion is provided without any kind of warranty and is to be read in accordance with the Global Disclaimer in the report before making any decisions. By accepting or downloading this research the recipient ("YOU") agrees to be bound by the foregoing disclaimer disclosures and instructions outlined within the research report..
Analyst Converage - 6 May 2022
This information does not constitute an offer to sell or subscribe or the solicitation of an order to buy or subscribe securities in France, Europe, the United States or any other country.
Analyst Coverage - 9 February 2022
This information does not constitute an offer to sell or subscribe or the solicitation of an order to buy or subscribe securities in France, Europe, the United States or any other country.
Disclaimer
This media contains forward-looking statements made pursuant to the safe harbor provisions of the Private Securities Litigation Reform Act of 1995 and or otherwise that involve risks, uncertainties and assumptions that could cause Rapid Nutrition PLCs actual results and experience to differ materially from anticipated results and expectations expressed in these forward-looking statements. Rapid Nutrition PLC has in some cases identified forward-looking statements by using words such as "anticipates," "believes," "hopes," "estimates," "looks," "expects," "plans," "intends," "goal," "potential," "may," "suggest," and similar expressions. Rapid Nutrition PLC undertakes no obligation to release publicly the results of any revisions to any such forward-looking statements that may be made to reflect events or circumstances after the date of this press release or to reflect the occurrence of unanticipated events, except as required by applicable law or regulation.
This media information does not constitute an offer to sell, or a solicitation of an offer to buy, any securities. This information does not constitute an offering prospectus within the meaning within the meaning of Regulation (EU) 2017/1129 of the European Parliament and of the Council of 14 of June 2017 on the prospectus to be published when securities are offered to the public or admitted to trading on a regulated market, and repealing Directive 2003/71 or a listing prospectus within the meaning of the listing rules of the Euronext Exchange or OTC Markets. The media release is in accordance with International Reporting Standard: Rule 12g3-2(b) under the Securities Exchange Act ('Rule 12g3-2(b)') permits non-U.S. companies with securities listed primarily on a Qualified Foreign Exchange to make publicly available to U.S investors in English the same information that is made publicly available in their home countries as an alternative to SEC reporting Exchange Act Rule 12g3-2(b).
Translation Disclaimer : Translations of any materials into languages other than English are intended solely as a convenience to the non-English-reading public and are not legally binding and have no legal effect for compliance or enforcement purposes. We have attempted to provide an accurate translation of the original material in English, but due to the nuances in translating to a foreign language, slight differences may exist. The official text is the English version of the company website www.rnplc.com. If any questions arise concerning the accuracy of the information presented by the translated version of this communication, please refer to the English version of the website, which is the official version.
Read More +